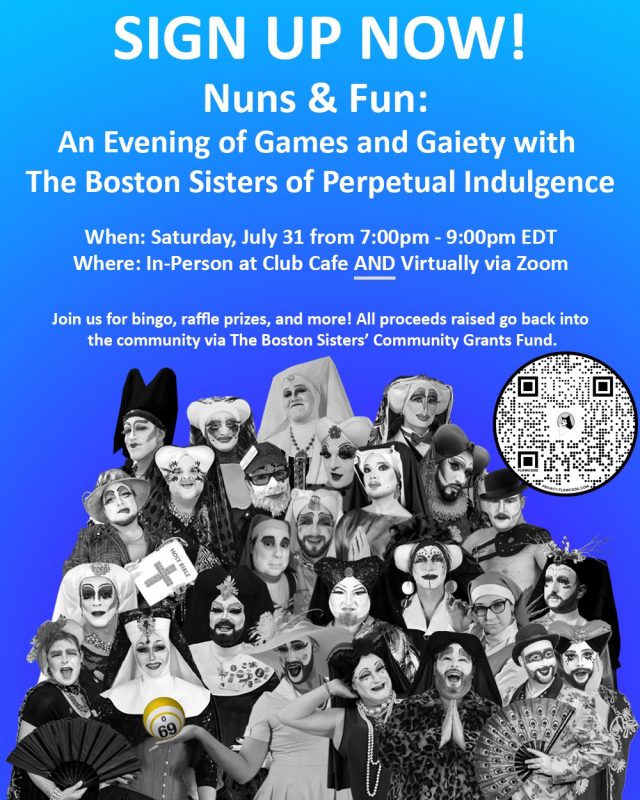 NUNS AND FUN
After 14 months of seclusion the Boston Sisters need your help to replenish their grants fund, and their spirits. Together we can raise FUNDS and FUN!
Join your Boston Sisters in person or remotely through this Hybrid event hosted at Club Cafe and Zoom.
July 31st from 7pm-9pm EST
Tickets start at 10$ and there are tons of fun add on's to customize your experience.
All funds raised will benefit the Boston Sisters Community Grants fund.
We will be playing Bingo where you can win fabulous 100$ gift cards to a Local Restaurant of your choice, where ever you may live.
We will have amazing entertainers
and we will be honoring our winter 2020/21 Grant Recipients.
Ticketing link below: