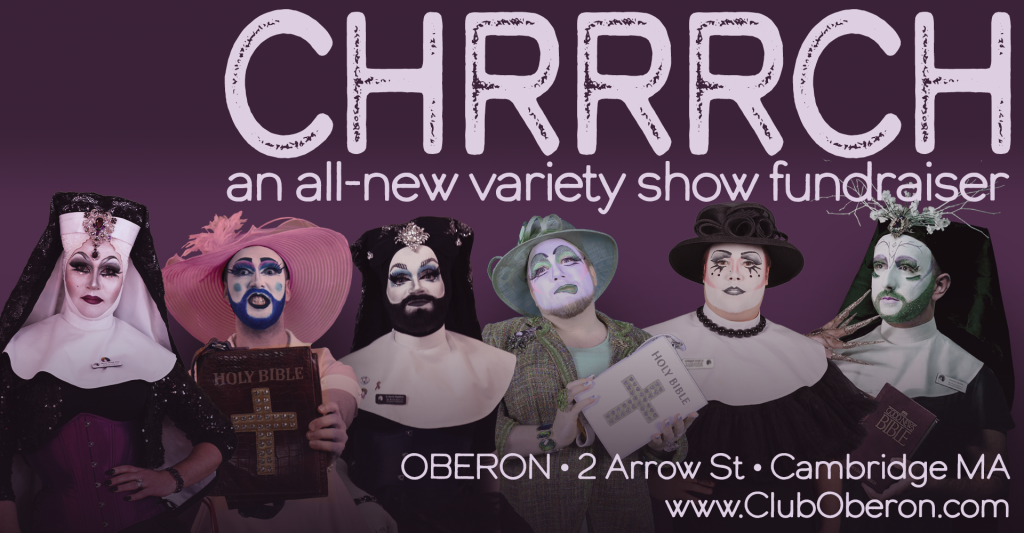 The Sisters are at it again! Always the mothers of reinvention, we are proud to announce our new granting ceremony, CHRRRCH!
GRANTING CEREMONY
At this event, we will be honoring the beneficiaries of our 2019 Community Grants (click for more information). The grantees will be given a few minutes to give speeches about the amazing works that they do and where the grant money will be going. This year, we were able to raise enough money to give more grants than ever before! We are so thrilled!
VARIETY SHOW
As an added bonus, The Boston Sisters will be ready to take you to Chrrrch with an amazing lineup of variety show performers. We will have drag artists, live singers and musicians, comedians, circus performers, and dancers — talk about VARIETY!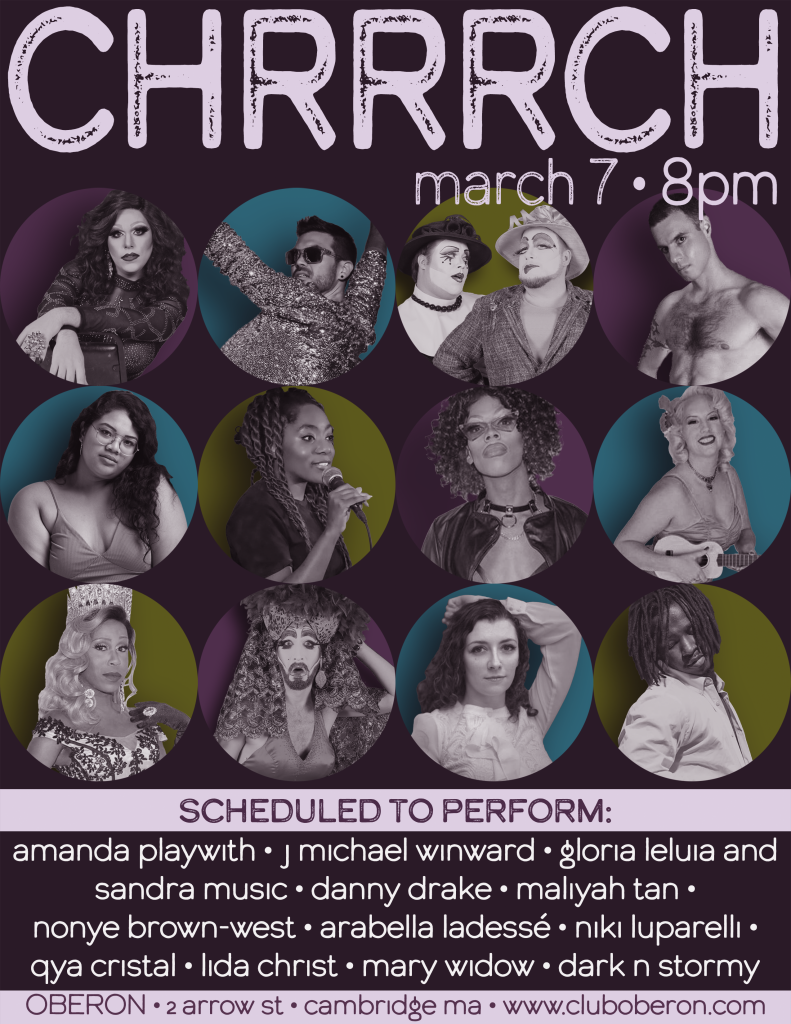 VENUE and TICKETS
This amazing new event will be taking place at Oberon in Cambridge, MA. A short walk from the Harvard T stop, this gorgeous venue is the perfect spot to hang with friends, throw back a few cocktails, and watch the show. We couldn't be more thrilled with Oberon's generosity and are so looking forward to working with them on this fantastic event. Tickets are sold here on the ART website and plenty of seats will be available — but be warned, our variety shows always sell out, so buy your tickets fast!!
RAFFLE and FUNDRAISING
We will have some fantastic raffle prizes for you to win! More information on those will also be available on our Facebook event page. Every dollar raised from this event (including ticket sales) will go back into our Community Grants Fund so that we can give out even more grants next year! So you are having an amazing night AND helping a bunch of charities. What could be better?
This event is but once a year, so come join the Sisters at a Saturday night mass and let us take you to Chrrrch!