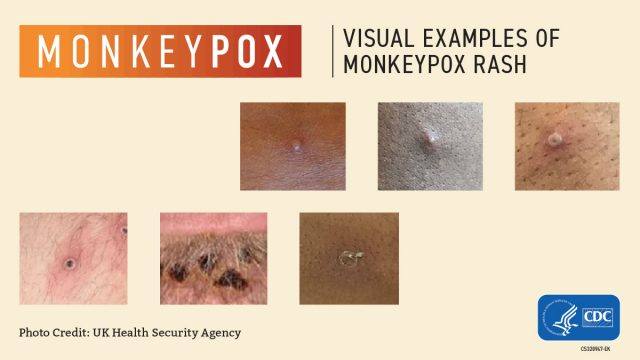 What is Monkeypox?

Monkeypox is an illness caused by a virus. It has been declared a Global Health Emergency by the World Health Organization.

It is a viral zoonotic infection, meaning that it can spread from animals to humans. It can also spread from person to person. Anyone can get it, regardless of sexual or gender identity.

The symptoms are similar to smallpox. Being vaccinated against smallpox does not make you immune to monkeypox.

It currently has a fatality ratio of 3-6%. As of 8/9/2022, there were 8,934 cases in the United States. 48 in Connecticut, 2 in Maine, 174 in Massachusetts, 15 in New Hampshire, 31 in Rhode Island, and 1 in Vermont.
World Health Organization Monkeypox Fact Sheet
Center for Disease Control
Boston.gov Monkeypox Page
Connecticut Monkeypox
Maine Monkeypox
Mass Gov Vaccination Information
New Hampshire Monkeypox
Rhode Island Monkeypox
Vermont Monkeypox
Monkeypox Vaccination Access Project via Fascination