Shigella is a bacteria that can easily spread from one person to another. We don't want to gross you out but it is the worst case of diarrhea you will ever have in your life. You can spread it without having symptoms. There are rare risks involving reactive arthritis, bloodstream infections, seizures and kidney failure.
https://www.cdc.gov/shigella/index.html
The CDS did an ok making some posters but we thought they could be a little more fierce. Feel free to download these and put them up to spread information.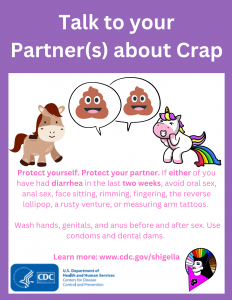 Talk About Crap PDF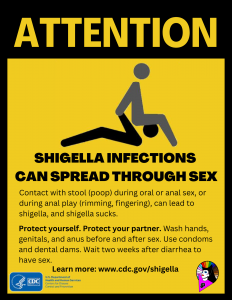 Attention Shigella PDF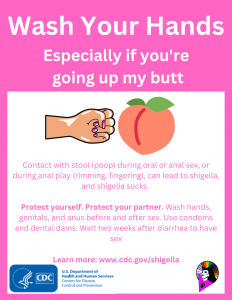 Wash Your Hands PDF