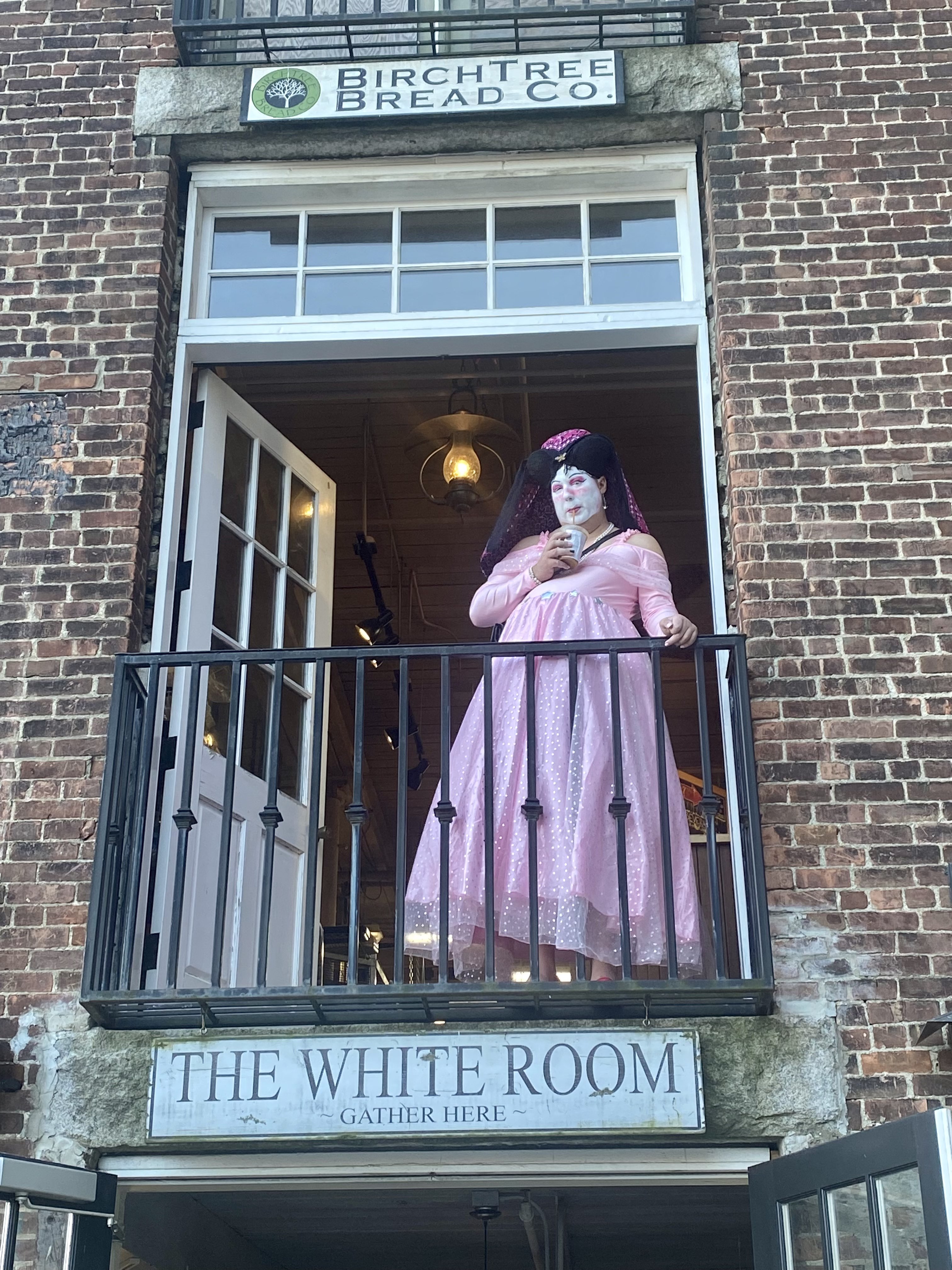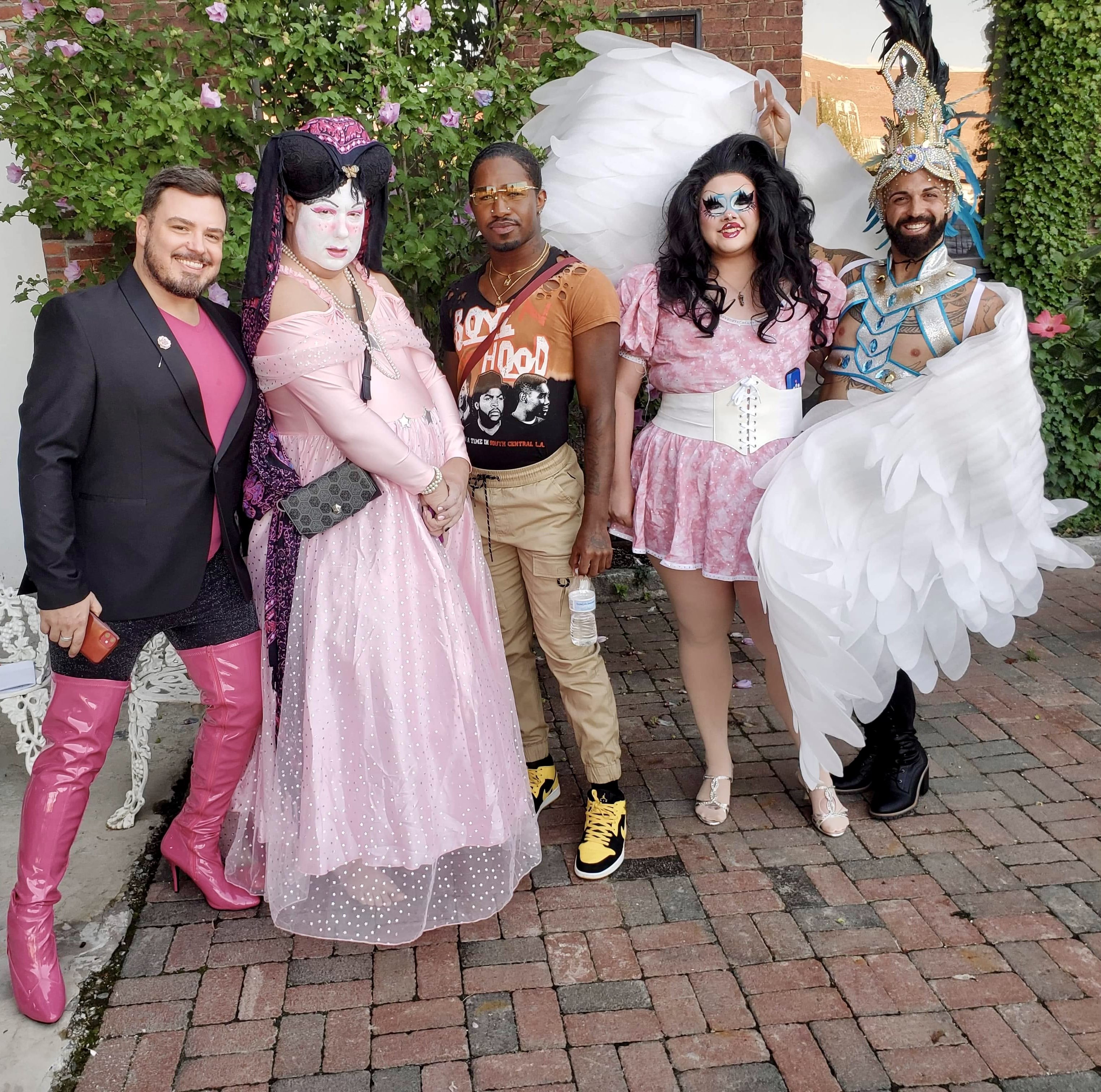 Sister Freddie (me, I'm Sister Freddie) headed out West early Thursday afternoon, the White Room in Worcester. There she got ready, and helped finish setting up for a fabulous, youth focussed event.
With many flags, rainbow wreaths, and blinking butterfly lights Prom was a night to remember. Sister Freddie greeted guests as they arrived, gave a little speech, took some pictures, packed snacks, and even worked the bar for a little while. There were also fabulous drag performances by Lana Backwards and dancing by Deja Vu.
Big thank you to SWAGLY, Aids Project Worcester and Worcester Pride for having me.