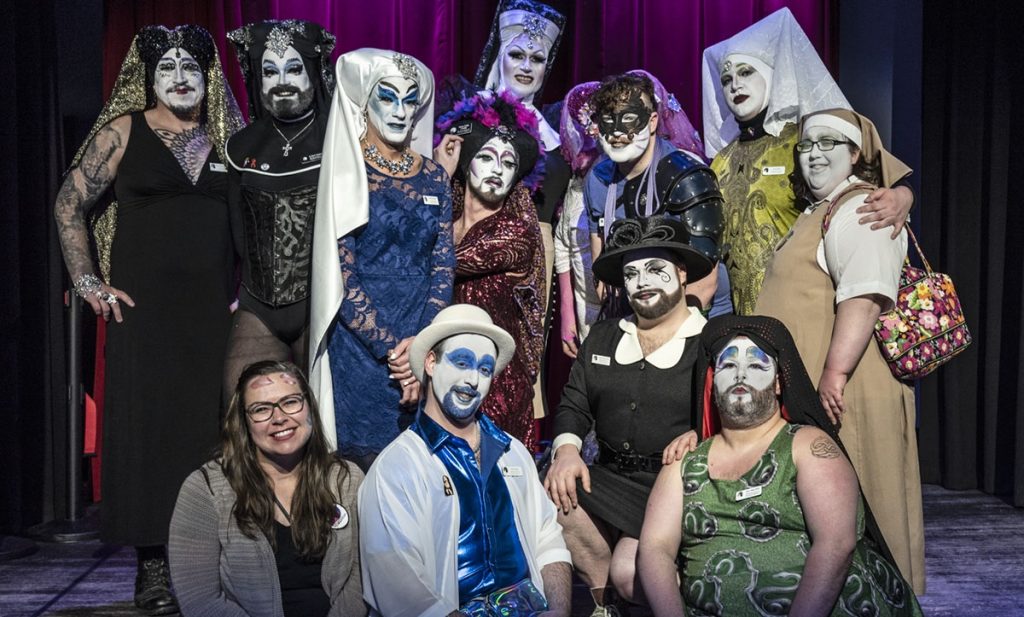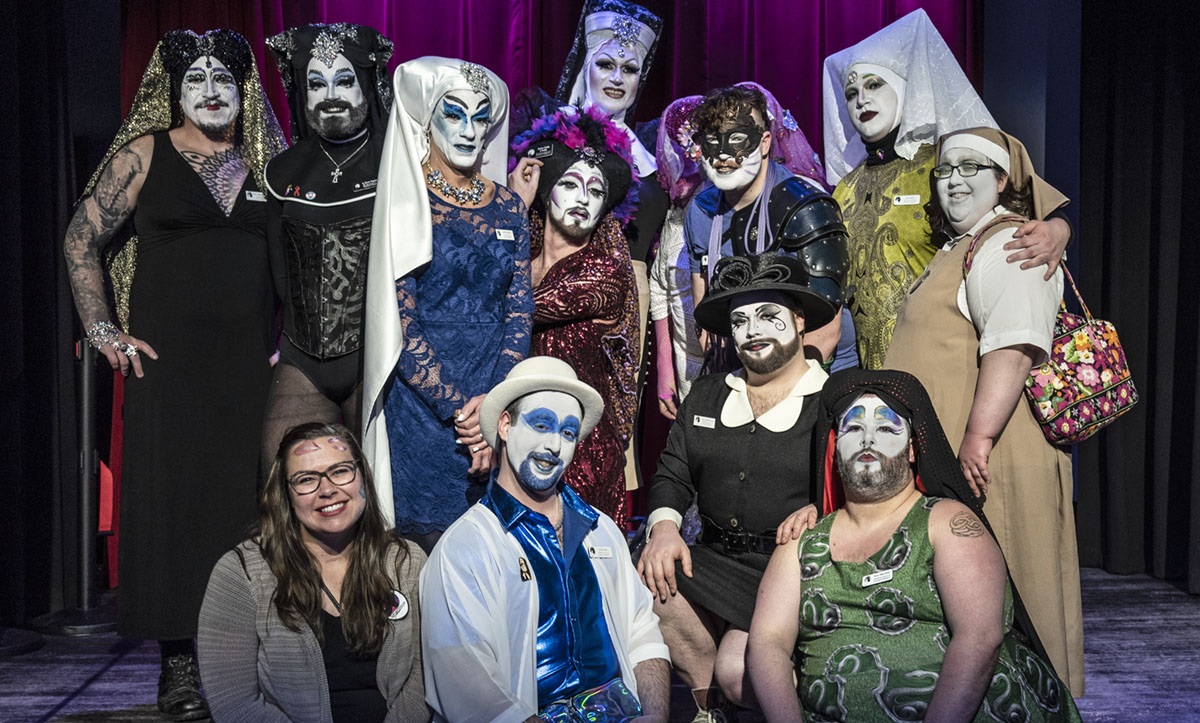 On Sunday, March 3, Sisters Harrie Magdalene, Shiny Brite, Heidi Sins, Rosetta Stone, Gloria LeLuia, Amanda Tyan-Whip, Grace A'Gawd, Lida Christ, Sandra Musique; Guard Ian Knight; Novice Sisters Faith N Humanity and Pax; Novice Guard Isaiah Prayer; Postulant Amelia QueerHeart; and volunteer Phylee convened at Club Café to host our fifth annual NUNCH celebration. This year we gave $6,500 in grant money to seven organizations and recognized an eighth who received emergency funds from us last summer. These beneficiaries were selected from our fall 2018 grants cycle out of a record 23 applicants.
Tickets for NUNCH sold out days in advance and the seats at Club Café filled quickly after doors opened at 11am. Once everyone got their brunch, Sister Harrie kicked off the ceremony. Emcees Gloria and Sandra began with a performance and introduced the event's numerous acts. All of the beneficiaries received their money and had a chance to speak and share the amazing work they do.
NUNCH raised $1860 in cash from performer's tips, raffle ticket sales, and pin donations; another $190 from the same via the Square; and $1455 directly from Club Café to cover ticket sales minus the cost of the food. The total amount we are able to deposit into our Grants fund to kick off our next cycle is $3505.
Special thanks to Meg for taking photos!