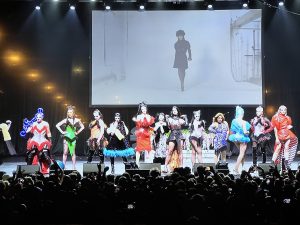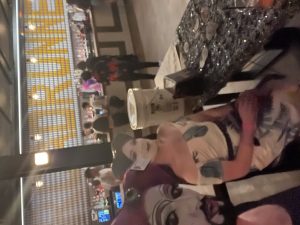 Sister aria, may, Lida, and Tori met up within moments of each other at the newly opened roadrunner venue.  "Which has parking garages for 20$" and I highly recommend over $ late night Ubers/Lyfts if you have a designated drive"
They had to try a few names to get into the secret vip entrance, but the password ended up being. the boston sisters.
They asked for and where provided hearing protection.
The 
nuns
 made there way to the vendor and community level where we set up our table and offered spray bottle water blessings and motivational salutations.
Aria and may had early morning commitments and  peeled away around 12am/1am.
Sister Tori and sister Lida moved to the front exit of the venue and barked with buckets while 3500 folx exited the venue.
They raised close to 550$ that night for the grants fund.
Final tally and tally sheet to come when I'm back at my house!
A fab night was had and we highly recommend this event for those who feel safe in crowds